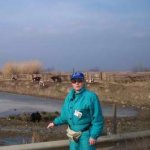 Water for People and Peace in Northern Greece Campaign of Arsenic Health Hazard
Salonica, Greece – February 2004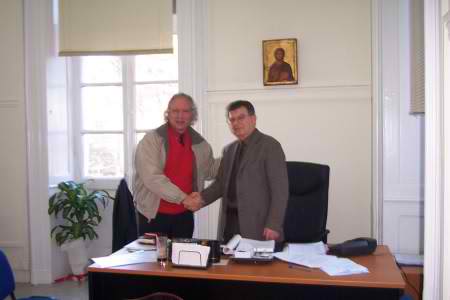 Water for People and Peace informs the Director of Health of Prefecture of Thessalonica and former Mayor of Axios Mr. Gioutikas.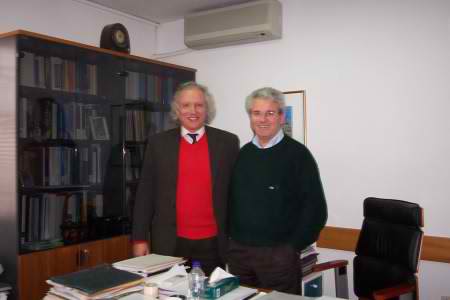 Water for People and Peace with the Professor Karamouzis of Aristotle University head of Agriculture Department informed him of the Arsenic consequences to our health and ask for the University and his immediate help to materialize the studies to solve the problems.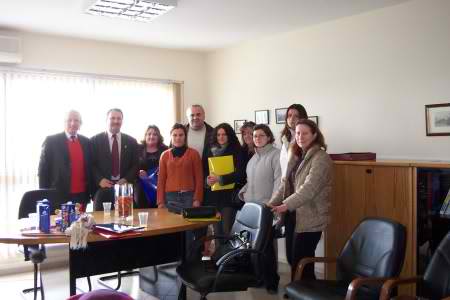 Water for People and Peace in the office of the president of Kepamax Mr Prasas after finishing the two our Seminar to Special University Students of the antipollution department. The president and WPP inform the students about the health problem that can be caused by pollution substances to the human body and how to avoid it by keeping it clean.
In the picture she is informing the fishermen of Axios of the Pollution Problem in the river.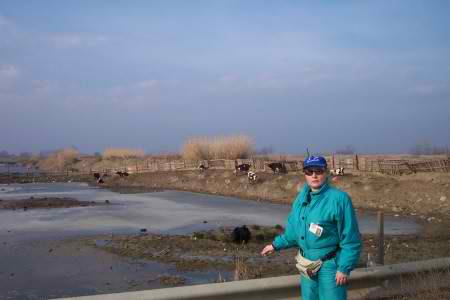 For WPP Lisa Daskalopoulou with a lot of printed material informed the citizens that have the arsenic problem in the municipalities of Halastra, Anatolikon, Axios, Malgara, New Triglia and New Plagia.
Tags: arsenic, axios, drinking water, greece, health hazard, northern greece, polution, water, waterpp